Heavy bleeding during the time of pregnancy can be due to the cause of fear or anxiety. While this is one symptom which is normally seen during initial stages of pregnancy, if the bleeding is heavy, it is advised to go for medical help. As per a medical study, about 25% of women do have vaginal bleeding during pregnancy First Trimester. More than half of them do complete their term and give birth to healthy babies. While some experience spotting during pregnancy, others can also experience bleeding which is same like during their menstrual cycle.
What Has To Be Done in Heavy Bleeding During Pregnancy
If you have spotting or continuous heavy bleeding during pregnancy for few days, it is then important to go see a doctor. You can contact your physician and feel free to ask any questions that you may have. Always make sure you give the right information as it would help your doctor to make the right diagnosis as it is about you as a mother and the unborn child.
Let us know learn about what causes bleeding in early pregnancy. While bleeding during Pregnancy 5 Weeks can occur due to some common reasons, if you witness bleeding during Pregnancy 12 Weeks, you certainly need to be cautious.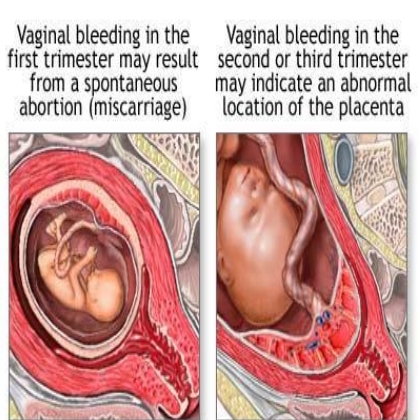 Bleeding that occurs after sex: If you have a bleeding after sex, then it can be considered as a common occurrence. This kind of bleeding does not cause any harm to the baby and there is nothing to worry about.
Bleeding due to implantation: During the process of egg implantation into the uterine, a slight bleeding can take place which is more after confused for the menstrual bleeding. But if you are unsure about the occurrence, it is better to consult your physician.
Breakthrough bleeding: This kind of bleeding can be seen till not more than 12 weeks of pregnancy. Bleeding during Pregnancy 8 Weeks or even before that can be caused due to the hormones from ovaries and this bleeding ceases after the initial 3 months of pregnancy. Women can experience slight pain in back during their regular menstrual times which too decreases with time.
Threatened miscarriage: If there is unusual bleeding during Pregnancy 6 Weeks, then it is time to consult a doctor immediately. Miscarriages do take place when the women's body rejects the foetus and some women have a miscarriage even before they know they were pregnant. Miscarriages can happen in every early stage and women can experience back ache, bleeding, cramping and so on.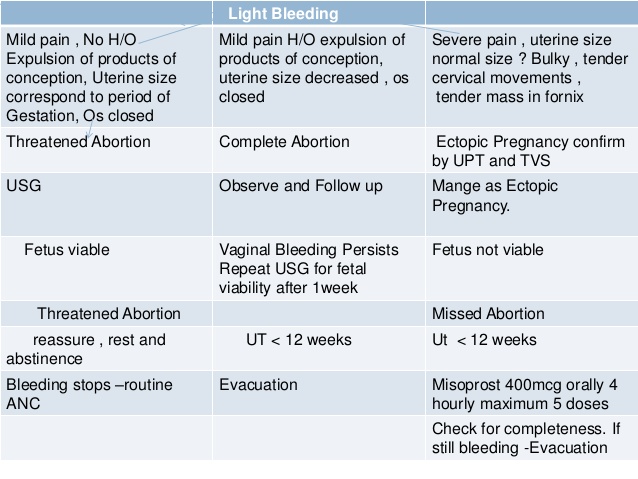 These are some of the causes of heavy bleeding during pregnancy. There are some tests which are to be done if the bleeding is continuous. The diagnosis is done based on the level of bleeding, the pain associated and discomfort faced. The diagnosis can be a blood test or a scan or at times a vaginal examination is done too.
If there is any discomfort associated with heavy bleeding during pregnancy, do not panic but consult a doctor immediately to ensure health of you and your baby.