Fuel your body, mind, and spirit throughout pregnancy by following these steps and creating a holistic pregnancy self-care routine.
Clean up your skincare routine
Just like your body, your skin goes through so many changes during pregnancy. Whether you're dealing with suddenly itchy skin or a freak acne breakout, it's important to treat your skin with clean, non-toxic products.
When you're feeling completely full on the inside, the skin on the outside of your belly can feel uncomfortably tight too. Show your skin some love by applying Belli Fresh Start Pre-Treatment Scrub to clear away any dead skin, and then follow up with Provence Beauty's Belly Oil to increase elasticity and moisture.
Taking a hot shower or soak in the tub daily can also help you feel and look your best during pregnancy. Beauty & Planet Body Wash is one of our favorite non-toxic skincare products for sudsing up and relieving stress. Be sure to check out our article on the best pregnancy-safe shampoos for more info on avoiding harsh chemicals and staying stylish with all-natural products!
Exercise
Working out and prioritizing exercise daily can feel like a chore, especially during the first trimester of pregnancy when all you want is a nap! But trust us, establishing a daily workout routine is so important to your overall self-care during pregnancy.
Why workout? Here are just a few of the benefits of daily exercise during pregnancy:
Decrease pregnancy backaches and fatigue
Help prevent gestational diabetes
Relieve stress
Build pelvic floor muscles
Build stamina needed for labor and delivery
There are so many things on your to-do list during pregnancy, so try keeping your workout routine simple with the Aaptive maternity workout program. Everything you need in one app, the Aaptive is designed to guide you through safe exercises for each trimester of pregnancy. Check out our Pregnancy Fitness blog post for more fun ways to get in a workout at home every day.
Relaxation
Sometimes we push ourselves harder at work while we're pregnant, trying to get ahead and make sure that things are all taken care of when it comes time for maternity leave. Take a break from the hustle and drink a calming cup of Earth Mama Peaceful Mama Tea. This organic cup of goodness is the little relaxation moment you need after that stressful meeting. Drink in the morning, afternoon, or evening to promote a sense of calm, ease tension, and promote sleep.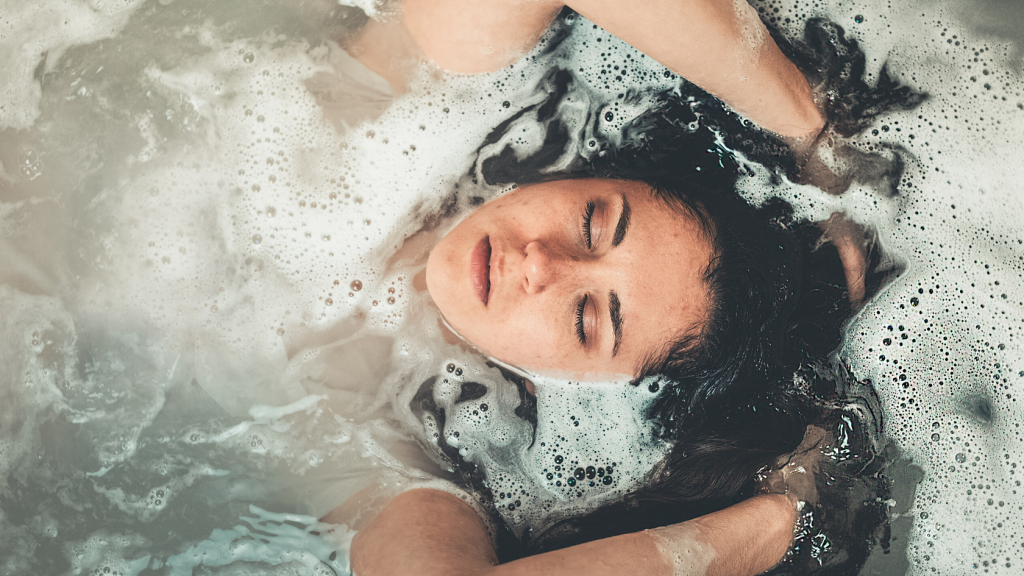 Pregnancy is a time that you should pamper yourself and feel good about it. Taking time out to de-stress in the tub with Pink Stork's Epsom salt bath soaks and a mindful meditation app is an amazing natural way to wind down after a hectic day.
Hydration
During pregnancy, your body needs fluids more than ever. It's using water to create amniotic fluid, build new tissue, produce extra blood, carry nutrients, aid digestion, and dispose of wastes and toxins. That's why intentionally staying hydrated is a must for your pregnancy self-care routine!
Try these hacks for staying well-hydrated all throughout the day:
Add fruits such as lemons, limes, and frozen raspberries to your water for flavor
Try taking this handy self-cleaning water bottle by LARQ to work
Drink enough fluids that you rarely feel thirsty
Up your fluid intake when you exercise
Think outside the box: milk, juice, tea, and soups all count as fluids for hydration
Quality Sleep
Are restless legs, heartburn, or just plain discomfort causing you to stay up tossing at turning at night? You aren't alone. According to the National Sleep Foundation's Women and Sleep poll, 78% of women report more disturbed sleep during pregnancy than at other times.
Although it might not come as easily as before, a good night's sleep is essential to your overall pregnancy wellbeing. Women who lack adequate sleep during pregnancy are at higher risk of developing complications such as high blood pressure, gestational diabetes, longer labors, and higher rates of cesarean sections.
Set a goal of a minimum of 6-7 hours of sleep per night. Try these strategies for sleep suggested by John's Hopkins Medicine:
Abandon television and electronics before bed to help your brain wind down
Use stress-reduction techniques, like meditation, for relaxation
Make to-do lists for the next day before bedtime to avoid nighttime worrying
Try bbhugme's mother of all eco-friendly pregnancy pillows to stay comfortable all night long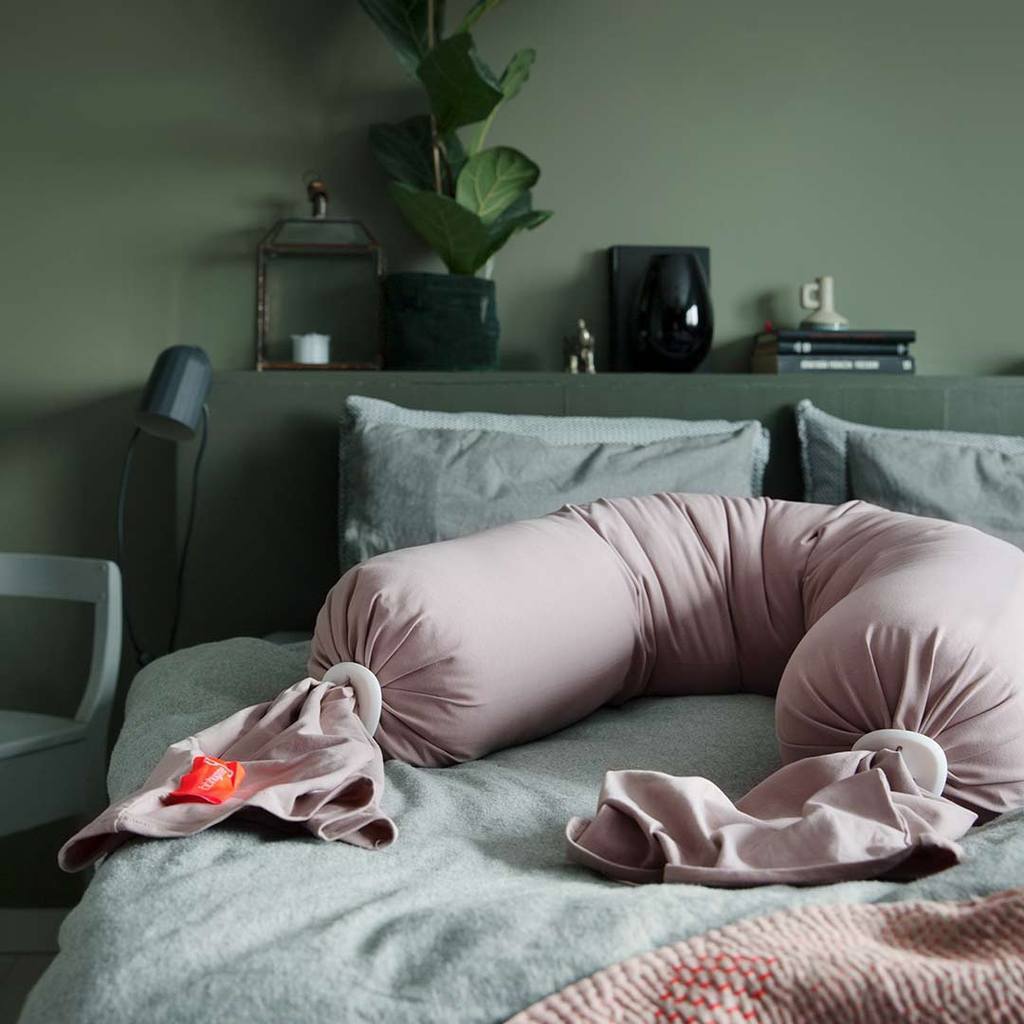 Bust Stress and Anxiety
Your maternity months can be magical, but there's also stress and anxiety simmering under the surface that many women feel too ashamed to talk about. The excitement of becoming a mom can turn into panic easily when irrational but common fears in pregnancy creep in. If self-doubt and anxiety are whispering in your ear, you are not alone. Try centering your heart and mind with the tapping solution app.
Tapping is a powerful holistic healing technique that is based on the combined principles of ancient Chinese acupressure and modern psychology. Basically, you focus on a negative emotion, and while maintaining your mental focus on this issue, you use your fingertips to tap 5-7 times on 9 specific meridian points of the body. This sends a calming signal from the body to the brain, allowing you to feel relaxed and in control.
Prepare for birth
For first-time moms, getting in the right headspace is equally as important as exercising when it comes to preparing yourself for childbirth. Mentally preparing for birth involves identifying and facing your fears such as labor, postpartum depression, and more.
Make mental and emotional wellness a priority in your pregnancy self-care routine. Try journaling daily with the Heart-Centered Pregnancy Journal. Just 15 minutes of daily journaling has so many benefits:
It can help you clarify your thoughts and feelings
It encourages you to consider problems from different angles
It can help you brainstorm several solutions
It can help you overcome fear and move past trauma
A healthy holistic pregnancy requires you to prioritize you and your baby's wellness above all else. Consider your needs and customize your own pregnancy self-care routine that works for you. Caring for your mind, body, and spirit a little bit each day makes a big difference!
Disclaimer
This article is not intended to be a substitute for professional medical advice, diagnosis, or treatment. Always seek the advice of your physician or other qualified health provider with any questions you may have regarding a medical condition. Never disregard professional medical advice or delay in seeking it because of something you have read on this website.
NOTE: Some of the links in this post might be affiliate links.  This means that if you click on the link and make a purchase, we'll receive a small commission – at no extra cost for you, which helps us cover the costs for the blog.