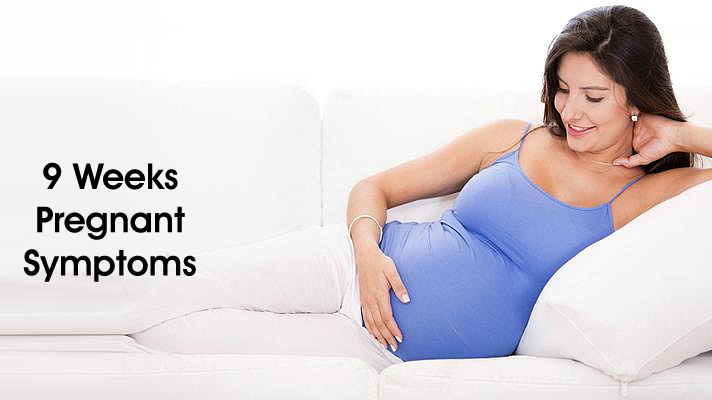 You get to know you are pregnant and the first reaction though is the feeling of pride and happiness, many women get into a lot of confusion. This is your 9th week and you ask what to expect at 9 weeks pregnant? And we have the right answer for you. Read through to know more.
This is during the 9 weeks of pregnancy that you as well as your baby would undergo a lot of changes within and all this happens very rapidly. This is the time when many doctors suggest for a healthy diet and ask you about various things, so it is better to note down all those changes and the medications that you have been taking and so on.
The Symptoms to look out for during week 9 of Pregnancy
The body of the mother as well as the baby too undergoes a number of changes during this time of the week. The uterus is still in the growing stage and this has to be at the size of just a cantaloupe during this time. You might as well feel bloated and this occurs due to the hormonal changes that occur.
Pregnant women also observe weight gain during this time and many of them also have major mood swings and other symptoms as well during this time.
Some of the common 9 weeks pregnant symptoms are nausea, fatigue, bloating and minor pain. These are some of the most common symptoms which might at times last throughout the pregnancy period.
The 9 weeks pregnant belly is a bit bigger than the previous month. This is due to the increase in the size of the uterus. You are 9 weeks pregnant and showing a little baby belly.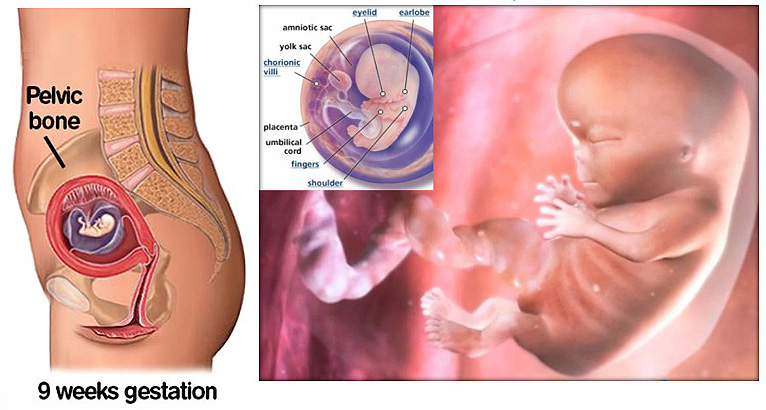 There are a lot of developments of the baby at 9 weeks pregnant. Your baby is now out of the embryonic period and has now moved into the fetal period. Your baby is till about an inch long and weights only about 3-4 grams and this is the same even during your 8th week of pregnancy. This is the time when the physical features of your baby are in place like the legs, arms and hands. The head being the largest, this is the time when your baby too starts to put on weight.
The organs as well as the muscles start to function on their own and the eyelids will be shut during this stage and will reopen again on or after 27th week. Even the sex organs are developed but the doctors will not be able to recognize during this stage. More clear and confident decision about the sex can be taken in the 2nd trimester. Even this is the time when the heart of the baby gets divided into four chambers and will be pumping with speed which is quite normal.
These are some of the changes that take place during the 9th week of pregnancy. Any further questions or queries, you can certainly discuss with your doctor.